Leading the Water Conservation Movement: ZeroFlush Urinals Commitment to Sustainability
The call for sustainable practices is louder than ever in our rapidly evolving world. One area where we can make an immediate impact is our water consumption for urinals, and this is where ZeroFlush steps in with its pioneering waterless urinal technology.
The Water Wastage Dilemma: Why Traditional Urinals Aren't Sustainable
Consider it: conventional urinals in countless facilities consume up to 25 litres of water with every single flush. This usage rate is not just ecologically reckless but also an economic pitfall as water scarcity grows and costs increase.
ZeroFlush's Innovative Approach: Simplicity Meets Efficiency
But what if we told you there's a more innovative way? One that employs the fundamental laws of gravity and eliminates the need for water entirely?
ZeroFlush waterless urinals are the epitome of this innovation. They efficiently channel urine through a specially designed odour barrier and one-way valve system. This ensures that no drop of water is wasted and odours are effectively kept at bay.
ZeroFlush's Impact on Australia's Water Landscape
To understand the breadth of our impact, consider this data: for every three toilets in Australia's non-residential buildings, there's one urinal. This ratio indicates the staggering amount of water we can save by just switching to ZeroFlush. The numbers speak for themselves: an impressive 152,000 litres of water can be conserved annually by replacing just one traditional urinal with our waterless model.
The Dual Advantage: Environmental and Economic Savings
Beyond just water conservation, our urinals offer a holistic approach to sustainability. A significant portion of the energy is consumed in supplying water to large buildings and facilities. By transitioning to ZeroFlush, we can potentially halve the carbon footprint of these establishments.
Furthermore, as water tariffs soar, the financial implications become all too real for property managers. Implementing ZeroFlush urinals provides a tangible solution, ensuring reduced water consumption and sewage discharge expenses.
Setting the Record Straight: Hygiene Matters in all Urinals
Contrary to some myths, ZeroFlush urinals aren't just eco-friendly but are also superior in hygiene. A noteworthy study by the Shanghai Environment Project Design Institute revealed that waterless urinals can house up to five times fewer bacteria than traditional ones. It's crucial to understand that mixing water with airborne contaminants breeds bacteria, not the absence of it.
Moreover, many attribute strong odours to urine. But in its pure form, urine's smell is relatively mild. The foul odours commonly encountered result from the bacterial interaction in water-flushing systems.
ZeroFlush's Vision for the Future
At ZeroFlush, our urinals are more than a product; they represent our vision for a sustainable future. By integrating them into everyday facilities, we're conserving water and energy and taking strides in reducing greenhouse emissions.
Join us in redefining sustainability. With ZeroFlush, every step we take is a leap towards a more conscientious and resource-efficient tomorrow.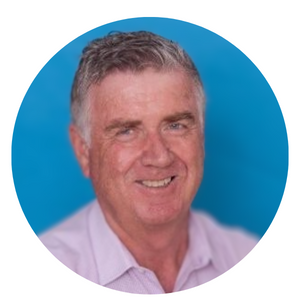 Gary Mays, born and educated in Auckland, New Zealand, has called the Gold Coast, Queensland, Australia, home since 1986. Currently, the Executive Director at Whywait Plumbing Pty Ltd and Aquatemp Environmental Solutions Pty Ltd. He's a licensed plumber in Queensland and New South Wales. An impressive international business background includes New Zealand, Australia, and Singapore operations. Gary is known for his vigorous advocacy in plumbing, water conservation, sustainability, and small business growth. He is an influential and forward-thinking leader, a frequent voice in modern media for his industry insights and his deep dedication to ecological, environmental, and professional causes.