Reflecting on the Past Stability
In the past, we have prided ourselves in maintaining a stable pricing structure, a testament to our commitment to offering quality products at reasonable costs.
We navigated the economic waves with a steady hand, ensuring that our prices remained relatively consistent. However, we find ourselves at a juncture where, frustratingly, we need to adjust our pricing structure again, despite having done so as recently as 1st September 2022.
It is an undeniable reality that the recent economic circumstances are challenging our ability to maintain the same pricing level, necessitating another review less than a year later.
The Unsettling Current Economic Climate
Today marks the day when we have had to update our pricing both online and across all channels that reach our distributors and resellers. This adjustment comes as a response to a series of unprecedented factors that have dramatically escalated the costs involved in bringing ZeroFlush urinals and its components to the market.
We believe in transparency, and thus, we are here to share an in-depth view of the various factors that are driving this change.
Impact of Fluctuating International Economy
A considerable segment of the components used in ZeroFlush urinals originates from the United States. This international sourcing directly ties our procurement costs to the ever-fluctuating currency exchange rates.
Recent times have seen the Australian dollar experiencing a steep decline, plummeting below 62 cents and showing signs of a continuous downward trend. This fluctuation has significantly impacted our procurement costs, further exacerbated by persistently high freight charges, which are also majorly settled in US dollars.
To illustrate this, we recently received a consignment containing a minor batch of two consumable items. Initially costing $1283.06 USD, the total rose to $1548.06 USD after adding freight charges amounting to $265.00 USD. Due to the unfavourable exchange rate of $0.6194 to the US dollar, we found ourselves footing a bill of $2499.51 AUD, a stark reflection of the economic pressure we are currently under.
Domestic Regulatory Charges and Their Implications
The financial repercussions of this economic climate do not end at the procurement stage. Once the shipments grace the Australian shores, they are subjected to a series of governmental levies that further augment our operational costs. These include:
GST: This is computed based on the total Australian dollar value of the shipment.
Import Duty: Imposed to protect local entities like Caroma ostensibly, this duty significantly adds to our costs.
Import Entry Inspection Fee: A charge incurred to ensure the imported products adhere to Australian standards.
Administrative Fee: A fee covering the bureaucratic costs associated with the import process.
These fees, along with other increased business costs, cumulatively create a substantial financial burden, necessitating a revision of our pricing to ensure the sustainability of our operations.
The Rising WaterMark Certification Costs
We have also witnessed a surge in the annual fees levied by WaterMark certification in recent years. Unfortunately, these have doubled compared to a few years ago. Despite this fee surge, the protection against using non-approved parts in ZeroFlush urinals remains non-existent, further aggravating our current challenges.
Our Commitment Moving Forward
We understand these are turbulent times, with many businesses facing similar financial strains. While we are not seeking to justify the price adjustment, our primary intention is to maintain a clear line of communication with our stakeholders, explaining the factors that have necessitated this change.
We remain steadfast in our commitment to offering superior products and appreciate your continued understanding and collaboration during this period. We aspire to navigate these challenging times together, fostering a partnership that thrives on transparency and mutual respect.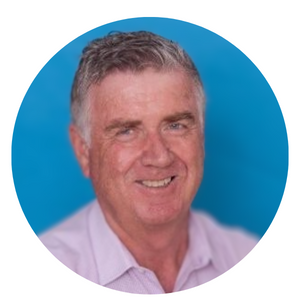 Gary Mays, born and educated in Auckland, New Zealand, has called the Gold Coast, Queensland, Australia, home since 1986. Currently, the Executive Director at Whywait Plumbing Pty Ltd and Aquatemp Environmental Solutions Pty Ltd. He's a licensed plumber in Queensland and New South Wales. An impressive international business background includes New Zealand, Australia, and Singapore operations. Gary is known for his vigorous advocacy in plumbing, water conservation, sustainability, and small business growth. He is an influential and forward-thinking leader, a frequent voice in modern media for his industry insights and his deep dedication to ecological, environmental, and professional causes.