Collaboration Needed: Enforcing Non-Conforming Building Product Laws
As a plumber, it is essential to understand the risks of using non-conforming building products and how to ensure compliance with the laws governing the sales and use of plumbing products in Queensland.
Non-conforming building products or plumbing products can be dangerous and put lives and property at risk. This blog will discuss non-conforming building products, what the laws mean for plumbers, and what to do if you become aware of a non-conforming building product.
What is a Non-Conforming Building Product About For Plumbing?
According to the laws covering building product sales and use in Queensland, a building product is considered non-conforming if it is unsafe, does not comply with relevant regulatory provisions, or its performance does not meet or is incapable of meeting the claimed standard or performance.
Therefore, plumbers must ensure that plumbing materials or products they install have WaterMark certification, indicating that they fit their intended purpose.
What do the Laws Mean for Plumbers?
The laws prohibit installing, selling and supplying plumbing products in Queensland that do not have WaterMark certification. Gaining WaterMark certification is time-consuming and expensive for a manufacturer. All ZeroFlush waterless urinals underwent extensive testing before gaining WaterMark, and every year there are fees paid to ABCB to keep our WaterMark Certificate of Conformity current.
As a plumber, you are responsible for ensuring that the products you supply and install meet the relevant standards for their intended use under the Plumbing Code of Australia. This includes taking all reasonable steps to ensure that any product you install in a building is not a non-conforming building product.
Therefore, ensure that the products you install have WaterMark certification and are on the ABCB WaterMark database. Plumbers, building managers and building owners should check the WaterMark certification website and not be duped by manufacturers who claim they have a WaterMark when they are less than truthful.
What Does the Non-Conforming Building Product Law Mean for Manufacturers?
Every manufacturer who holds a WaterMark Certificate of Conformity is legally required to comply with WaterMark certification rules as issued by the Australian Building Codes Board. Unfortunately, there are some companies that think the rules do not apply to them.
Desert's WaterMark Claims: Fact or Fiction?
The company Desert is the perfect example of a business that seems to play fast and loose with its claims regarding WaterMark approval. While their website asserts categorically that their Desert No Flush cartridge is approved for all waterless urinals, evidence suggests otherwise. Their brags about a reusable urinal cartridge fitting nearly all waterless urinal brands ring hollow when you dig a little deeper.
From Bragging Rights to Reality Checks Desert's Two-Year Certification Gap
They're all too quick to wave their WaterMark Level 2 certification in the air on their website, but the reality is that it expired on 2 November 2019. The truth always paints a different picture. What's more, their current WaterMark certificate is suspiciously missing from their website. Could it be that it contradicts their lofty claims? Their previous certificate expired, and a new one was issued on 26 November 2021, which means they had no legally valid WaterMark certification for two years.
The current WaterMark certificate clearly shows their dubious claims regarding the Desert MSB waterless replacement cartridge were cancelled. All Desert now have a WaterMark certificate for is their Single Stall Vitreous China Bodied Waterless Urinal with Included Desert D7SC Cartridge, which is only certified to now out-of-date WMTS-459:2018 and not the current WMTS 469:2022 for waterless urinals, as outlined by the ABCB WaterMark Certification Scheme.
It's always wise to question and validate.
What are the Responsibilities of the Building Supply Chain?
The laws have created a chain of responsibility for building products. From manufacturers and importers to suppliers and plumbers undertaking installation, including architects and engineers. Everyone in the building supply chain is responsible for ensuring that the products they supply and install are safe and compliant.
It is essential to pass on all product information down the chain to ensure that the products are safe and suitable for their intended use. Recognising a building product that may not be safe or compliant no longer rests solely with the plumber, plumbing inspector or building certifier.
The Road Ahead: Strengthening Collaboration for Compliance
As we navigate the intricate web of building product laws and regulations, it becomes abundantly clear that achieving full compliance requires more than just the vigilance of regulatory bodies. The onus lies on plumbers, manufacturers, and other stakeholders in the construction industry to play their part in ensuring that every product aligns with the stipulated standards.
For a secure, sustainable future in construction, collaboration between the QBCC, plumbers, and other entities is not just advisable – it's indispensable. By fostering open communication and pooling resources, we can pave the way for safer buildings and a more compliant industry, ensuring that everyone reaps rigorous quality control's benefits.
At the end of the day, when we work together, we build structures and trust and assurance for every Australian building owner and homeowner.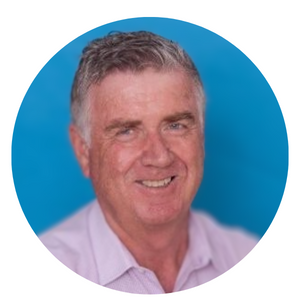 Gary Mays, born and educated in Auckland, New Zealand, has called the Gold Coast, Queensland, Australia, home since 1986. Currently, the Executive Director at Whywait Plumbing Pty Ltd and Aquatemp Environmental Solutions Pty Ltd. He's a licensed plumber in Queensland and New South Wales. An impressive international business background includes New Zealand, Australia, and Singapore operations. Gary is known for his vigorous advocacy in plumbing, water conservation, sustainability, and small business growth. He is an influential and forward-thinking leader, a frequent voice in modern media for his industry insights and his deep dedication to ecological, environmental, and professional causes.