Lung Cancer Awareness Month
Mould and or mildew are prevalent in bathrooms and kitchens. With November being Lung Cancer Awareness Month, it provides an opportunity to raise awareness of the effect of mould and its harmful effects on your lungs and respiratory system.
It is an unfortunate truth in homes, hotels, gyms and workplace showers that their bathrooms are a natural breeding ground for mould and mildew. As you can see in the photo above, the suitable mould will grow and multiply in damp, dark environments, that is, a bathroom. It is a further unfortunate truth that the mould spores in a shower are constantly disturbed by you using the shower, making them airborne.
Mould and or mildew are prevalent in bathrooms and kitchens
Once these millions of mould spores are airborne, they are easily inhaled in a shower. This is why they are described as mould the silent killer and is why Cancer Australia is actively promoting healthy lungs and asking, "What's your cough telling you?" and encouraging you to download their brochure.
Even the most minor mould areas in your kitchen or bathroom should be attacked quickly and decisively. Corrosive chemicals are not the solution. Bleaches are not the solution, as they are little more than masking agents. Aquatemp has a range of natural plant-based enzyme products that will not only solve mould outbreaks but prevent reoccurrence.
Mould in areas such as tile grout is treated by spraying the affected area with our Mould & Mildew spray whilst cleaning the area with a stiff brush. Then, leave the room for 5 minutes before rinsing it with clean water. Heavy infiltration of mould will require repeated applications to remove the mould altogether.
Aquatemp has enjoyed remarkable success with our plant-based enzyme products in removing mould. Every problem we have utilised for our clients has exceeded their expectations because nature has the solutions.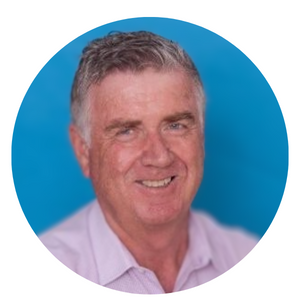 Gary Mays, born and educated in Auckland, New Zealand, has called the Gold Coast, Queensland, Australia, home since 1986. Currently, the Executive Director at Whywait Plumbing Pty Ltd and Aquatemp Environmental Solutions Pty Ltd. He's a licensed plumber in Queensland and New South Wales. An impressive international business background includes New Zealand, Australia, and Singapore operations. Gary is known for his vigorous advocacy in plumbing, water conservation, sustainability, and small business growth. He is an influential and forward-thinking leader, a frequent voice in modern media for his industry insights and his deep dedication to ecological, environmental, and professional causes.