Waterless urinals have saved millions, but like every other industry, plumbing needs to stay in step with technological advances or risk falling behind market trends. The waterless urinal is an invention poised to save not only the planet but also companies and the public many thousands of litres of water a year. It seems like a logical systemic evolution that has the added benefit of saving significant amounts of money. The volume of water a standard urinal flushes can be up to 60,000 litres annually – so the savings are substantial. But how do waterless urinals work, and what are the impediments to implementation?
The innovative design of waterless urinals
In line with any revolutionary advancement, the early stages of adopting waterless urinals were fraught with trial and error. But the concept of a waterless urinal has withstood enormous pressure, and they have now serviced hundreds of thousands of satisfied customers.
With a design that traps odour, waterless urinals have circumvented concerns about smell. By filtering urine through a cartridge that sits above the drain, gases are prevented from escaping. A biodegradable fluid acts as a barrier and allows urine to seep through and channel away without needing water.
Indeed, designs range from standalone bowls to troughs and can be ordered in various materials, shapes and colours. Perhaps the most incredible opportunity comes from public venues, like shopping centres, hotels, high-rise offices and stadiums, which experience mass usage on a daily or weekly basis. But even smaller venues, like restaurants, clubs and council toilet blocks, will immediately benefit from upgrading to a waterless urinal.
The advantages of waterless urinals and how waterless urinals have saved millions
Becoming water bright is good for the environment and for setting an agenda of sustainability. The scale should not be a factor. Indeed, some of the largest sporting arenas in the world have installed waterless urinals and recorded astronomical savings – in water consumption and cost. Waterless urinals should be viewed as a long-term solution that will yield benefits for decades.
Like any frequently used bathroom, there is an inherent degree of necessary maintenance. The canister that seals a waterless urinal will need to be replaced to keep the odour to a minimum. But this is far more cost-effective than flushing away and wasting thousands of litres of water.
The future of waterless urinals in Australia
In Australia, the plumbing industry has moved towards best practice measures that focus on water sustainability. This has been set in legislation that paves the way for licensed plumbers to recommend waterless urinals more widely.
Unpredictable drought conditions have the potential to decimate many industries reliant on water. Waterless urinals are just one step in the right direction for accountability for natural resources. The impact cannot be understated, with our entire population benefitting from innovative thinkers.
They are revolutionising how the public accesses public bathrooms, which is an excellent place to start, so attitudes are forced to shift. Once installed, the choice is simple. Waterless urinals will be utilised as a matter of necessity. After all, waterless urinals have saved millions already.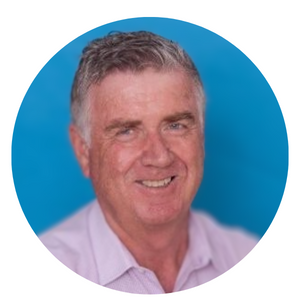 Gary Mays, born and educated in Auckland, New Zealand, has called the Gold Coast, Queensland, Australia, home since 1986. Currently, the Executive Director at Whywait Plumbing Pty Ltd and Aquatemp Environmental Solutions Pty Ltd. He's a licensed plumber in Queensland and New South Wales. An impressive international business background includes New Zealand, Australia, and Singapore operations. Gary is known for his vigorous advocacy in plumbing, water conservation, sustainability, and small business growth. He is an influential and forward-thinking leader, a frequent voice in modern media for his industry insights and his deep dedication to ecological, environmental, and professional causes.