The Importance of WaterMark Certification in Australian Plumbing
In Australia, strict regulations and adherence to the WaterMark Certification Scheme are crucial for maintaining public health and safety in plumbing. Therefore, it's encouraging to witness authorities acting against companies and individuals who persistently disregard these legal requirements by using non-certified, non-WaterMarked plumbing products.
A recent example comes from Western Australia, where the Building Services Board has imposed fines on Choi Homes Pty Ltd (Reg. BC13447) and Graham Bryers (BP11649) for negligence under the Building Services (Registration) Act 2011. These fines are related to incidents until February 2015 when Choi Homes and Graham Bryers supplied and instructed licensed plumbers to install non-certified WaterMark plumbing products sourced from China, including sink mixer taps, showerheads, bathtubs, and pop-up drains.
Choi Homes has since rectified the issue by replacing all non-certified and non-WaterMarked plumbing products. Nonetheless, the Building Services Board concluded that Choi Homes and Graham Bryers demonstrated negligence by failing to implement systems that ensured compliance with the WaterMark Certification Scheme.
The WaterMark Certification Scheme is a legally mandated initiative overseen by the Australian Building Codes Board. It serves as a vital protective measure for the entire community, guaranteeing that all plumbing and drainage materials and products used in Australia meet the necessary standards for fitness and purpose. This requirement applies to products manufactured both domestically and internationally. Every approved product is marked with the recognisable WaterMark logo.
Non-compliant plumbing installations jeopardise public health and safety, leading to property damage, disease, and injury. Furthermore, insurance claims are likely to be deemed null and void if it is discovered that the law has been deliberately violated.
To uphold the integrity of the plumbing industry and protect the well-being of the public, it is essential for everyone involved – from consumers to installers – to confirm the presence of the WaterMark logo on all plumbing products.
In summary, enforcing the WaterMark Certification Scheme in Australia is crucial for maintaining high public health and safety standards in the plumbing sector. This is demonstrated by the recent fines imposed on Choi Homes and Graham Bryers by the Building Services Board. Compliance with the WaterMark Certification Scheme ensures that all plumbing and drainage materials and products used in the country are fit for purpose and meet stringent quality standards. Failure to adhere to these regulations puts the public at risk and can have severe legal and financial consequences.
So, always purchase and install plumbing products that proudly display the WaterMark logo. This simple step can help guarantee the safety, reliability, and quality of your plumbing systems while also contributing to the overall well-being of the Australian community.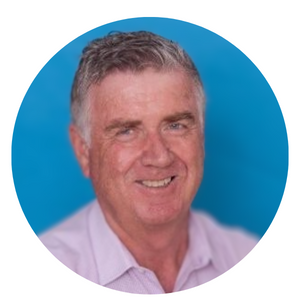 Gary Mays, born and educated in Auckland, New Zealand, has called the Gold Coast, Queensland, Australia, home since 1986. Currently, the Executive Director at Whywait Plumbing Pty Ltd and Aquatemp Environmental Solutions Pty Ltd. He's a licensed plumber in Queensland and New South Wales. An impressive international business background includes New Zealand, Australia, and Singapore operations. Gary is known for his vigorous advocacy in plumbing, water conservation, sustainability, and small business growth. He is an influential and forward-thinking leader, a frequent voice in modern media for his industry insights and his deep dedication to ecological, environmental, and professional causes.