Aquatemp Spray & Go Urinal Cleaner & Deodoriser
Enzyme-Powered Solutions for Cleaner, Odour-Free Urinals
At Aquatemp, we prioritise the environment, people, and equipment when designing our products. Our commitment to these values has led us to create the world's best, most environmentally safe, pH-neutral urinal cleaner. Our focus on sustainability doesn't compromise cleaning effectiveness, which can easily tackle even the toughest urinal cleaning challenges.
Our Spray & Go Urinal Cleaner & Deodoriser is a prime example of our commitment to the environment and effectiveness. It is safe to use on all urinal surfaces, including porcelain, fibreglass, chrome, brass, stainless steel, tiles, and concrete. The product is safe to enter into the sewer drains and actually aids flow in the drain.
Your content goes here. Edit or remove this text inline or in the module Content settings. You can also style every aspect of this content in the module Design settings and even apply custom CSS to this text in the module Advanced settings.
Experience Unmatched Cleaning Power: Spray & Go Achieves 99.9999% Pathogen and Bacteria Reduction in 30 Seconds!
Spray & Go was designed with high effectiveness in mind being a heavy-duty cleaner, a disinfectant that achieves a 6-log reduction or 99.9999% reduction of pathogens and bacteria within 30 seconds to 10 minutes, plus being an instant odour eliminator.
The powerful enzymes of Spray & Go can tackle challenging cleaning tasks and provide long-lasting results. With our disinfectant, you can rest assured that your bathroom environment is free from harmful bacteria and pathogens, while our odour eliminator ensures that your space smells fresh and clean.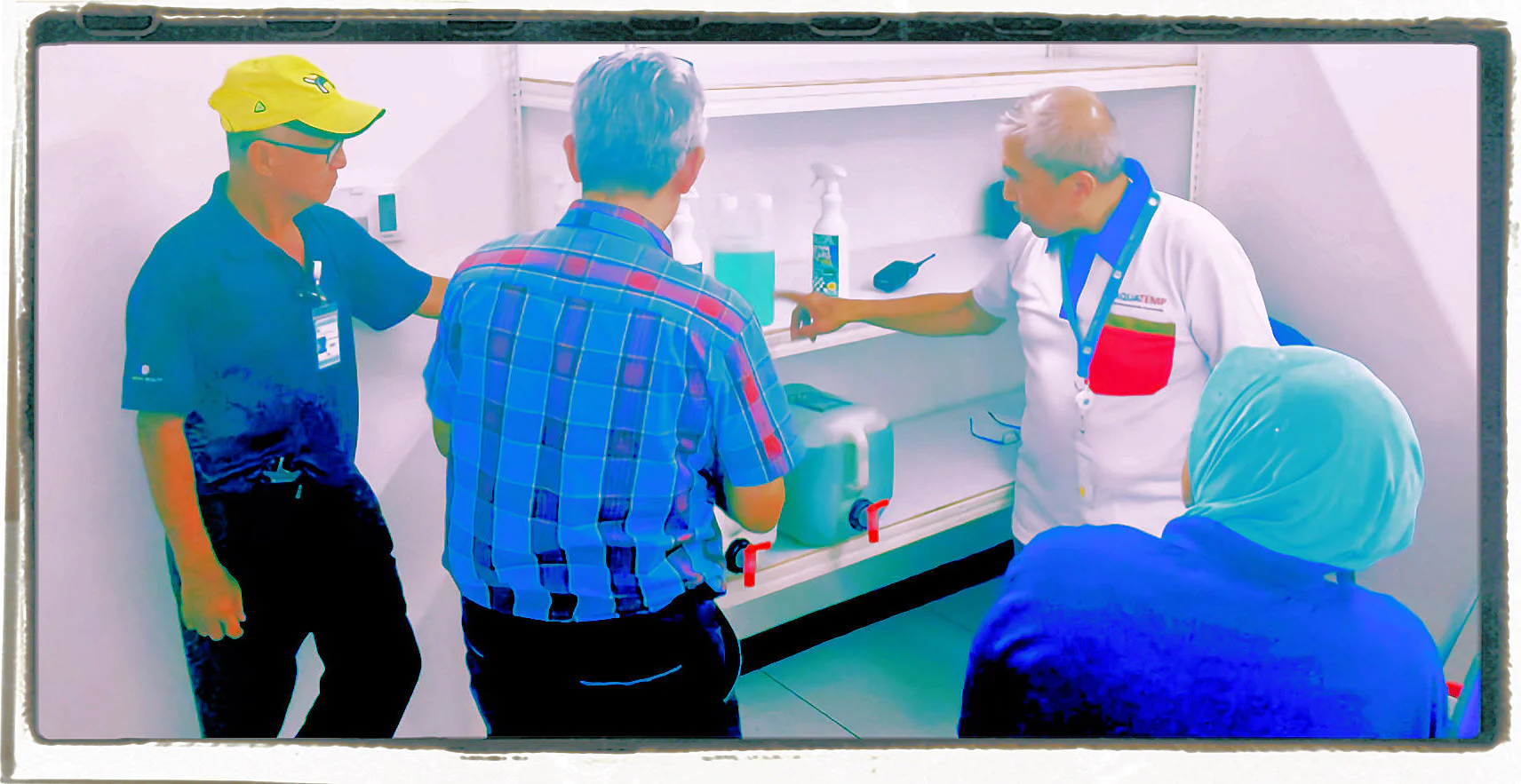 Enzymes: Nature's Secret Weapon for Deep Cleaning and Deodorising Urinals
The enzymes in our Spray & Go Urinal Cleaner & Deodoriser break down odours into their essential elements, such as carbon and hydrogen, which integrate with the environment instead of polluting it. Our formula is also highly effective against mineral buildups like calcium and lime that can accumulate in urinals. The enzymes break down the organic 'glue' that holds mineral buildup in place, making it easy to remove. Our enzymes eradicate odours, leaving the urinal smelling fresh and clean without overpowering fragrances.
Our Spray & Go Urinal Cleaner & Deodoriser has a pH-neutral enzymatic formula that can penetrate uric acid crystals while removing the urea components, eliminating the urine stain and odour for good.
Traditional cleaning products often remove only the water-soluble constituents of urine (urea), leaving behind non-soluble uric acid crystals that retain the odour and stain urinal surfaces. These crystals attach to the urinal surface and are challenging to dislodge, but our enzymatic formula penetrates and breaks down these crystals.
We take pride in the ingredients we use to create our Spray & Go Urinal Cleaner & Deodoriser. Our product contains only water, enzymes blended from plants, surfactant, and non-essential oil fragrance.
We avoid using harsh or hazardous ingredients in our formulas and instead use natural enzymes to create a safer, more sustainable product. Spray & Go Urinal Cleaner & Deodoriser is an all-in-one urine remover that can handle all types of urine, including animal and human urine.
Urinal Cleaning Made Easy with Spray & Go: 100% Organic and All-Australian
Spray & Go is Australian manufactured from 100% organic ingredients derived from natural plant extracts and other natural ingredients that produce immediate results. Spray & Go contains a water-miscible fragrance that evaporates, leaving no residue and a specially designed soap-free surfactant to penetrate uric crystals and remove odours.
In addition to being effective and environmentally friendly, our Spray & Go Urinal Cleaner & Deodoriser is septic tank-friendly, biodegradable, and safe for humans and animals. It contains a eucalyptus fragrance that adds biocidal properties and evaporates, leaving no residue.
In addition, our product is the most economical and concentrated product of its kind, making it an excellent value for our customers. It is over 50% more concentrated than all other brands and uses plant-based enzymes for faster action.
Urinal Cleaning Has Never Been Easier: Spray & Go Does It All
Using Spray & Go Urinal Cleaner & Deodoriser is simple. First, spray the surface to be cleaned and let the cleaner stand for 5-10 minutes to penetrate and break down the urine and uric acid crystals. For old uric crystal buildup, use a stiff brush or non-scratch pad to remove the buildup. Once all the old uric crystals have been removed, a maintenance routine of spray and wipe can be followed.
At Aquatemp, we design our products with a focus on sustainability, safety, and effectiveness. Our Spray & Go Urinal Cleaner & Deodoriser is a testament to these values, and we are proud to offer a safe, effective, and environmentally friendly product to resolve your urinal cleaning issues.
As a result, our customers can tackle even the toughest urinal cleaning challenges with just one product while reducing their environmental impact.